DIVORCE | PATERNITY | PARENTAL RIGHTS | CHILD SUPPORT | ALIMONY | MODIFICATIONS | DOMESTIC VIOLENCE RELOCATION WITH CHILDREN | GUARDIAN AD LITEM | ADOPTION | NAME CHANGE | PRE-NUPTIAL AGREEMENTS
Odalys Sanchez Elkins is a trial lawyer with experience in handling a variety of complex family law cases in Miami-Dade, Broward, and Palm Beach counties.  In addition, she has experience in handling appellate cases on family law issues in the Third District Court of Appeals.  Ms. Elkins has been appointed by the court in Miami-Dade to serve as a Guardian Ad Litem in order to protect the best interests of minor children involved in custody disputes.
Ms. Elkins is a strong advocate and will fight to protect your rights!  She understands the problems facing families today and will provide you the personal attention you deserve from the inception of your case until the end.   Many individuals are overwhelmed by the legal process and have found that the self-help division located at the courthouse is not very helpful.  Count on Ms. Elkins to provide you guidance throughout the entire process and to inform you about your legal rights and obligations under Florida law.
Call us now at 305-819-8090 to discuss our services:
DIVORCE:   
In the State of Florida, the law requires that a marriage be irretrievably broken, in order to obtain a divorce.   A person filing a Petition for Dissolution of Marriage is required to prove that he/she has resided in the State of Florida for a minimum of six (6) months prior to the filing date and commencement of divorce proceedings.  Although contemplating a divorce is a very difficult process, which can be very emotional and sometimes, even traumatic from some, you are not alone.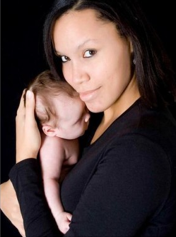 If you truly believe that your marriage is irretrievably broken, seek legal advice in order to understand the law and protect your legal rights.  You should start by discussing the divorce with your spouse to determine if you can settle all the issues amicably, especially if you have children.  If you are able to reach an agreement, litigation can be avoided and the divorce process will be simple and swift. If you are unable to reach an agreement with your spouse, Odalys Sanchez Elkins, Attorney, will represent you vigorously with the determination required to ensure that your legal rights are protected.  Trust our family lawyer to be a strong advocate for you and your family.
PATERNITY:  
For couples who are not married at the time their child is born, paternity must be established by a Circuit Court order.  Some individuals believe that signing the birth certificate automatically grants rights and obligations to the biological father, but that is not the case.  In order for the biological father to have any legal rights over the minor child, there must be a Circuit Court order granting him the rights and making a determination that the biological father is also the legal father of the minor child.   A Petition to Determine Paternity must be filed in order to ensure that an unmarried father's legal rights will be established and protected under Florida law.  If you are a father who has never married the child's mother, you may experience various problems involving time-sharing or decision making, and you may even be excluded entirely from your child's life.  We have represented many parents, both mother and fathers, who seek to establish their parental rights and determine the child support obligation.
The Court frequently grants equal time-sharing to many parents, as long as it is in the best interest of the minor child.  Our law firm has represented many fathers in establishing their parental rights and become an active parent in their child's life.  We have also represented many mothers obtain a child support award and retroactive child support from a father who has avoided paying support, even when the other parent has attempted to hide their true income.
RELOCATION WITH MINOR CHILD:    
A parent may not relocate with the minor child to a new location more than fifty (50) miles from their current location, without the written consent of the other parent or a court order authorizing the relocation.  If you are seeking to relocate with the minor child and the other parent is refusing to provide written consent, you will be required to file a Petition for Relocation and the court will make the final determination after considering the child's best interest.  Ms. Elkins has been successful in obtaining permission for relocation from the court for many clients.
ADOPTION:    
One of the most rewarding aspects of family law is helping parents committed to the adoption of a child.  Regardless of whether a child has lost both parents or has been abandoned by one parent, it is beautiful to be a part of the process in helping the child have a new opportunity to have a family.   Ms. Sanchez Elkins has helped many parents extend their family by adopting a child and giving that child a new life.
CHILD SUPPORT:
Whether you are a parent seeking child support or a parent subject to payment of child support, our law firm will make sure that the child support obligation is established appropriately, according to the State of Florida Child Support Guidelines.
We have represented many mothers obtain ongoing child support, as well as retroactive child support.  More importantly, Ms. Sanchez Elkins will review all of the father's financial documents, his bank statements, his credit card statements, his lifestyle, and his expenses, in order to obtain the maximum child support for you and turn ensure that the father is not hiding income.  In addition, we will make sure that any and all retroactive child support owed to you, is paid by him.
We have represented many fathers as well in obtaining a fair and just child support obligation and we will fight to obtain credit for any payments made by you to the mother for the benefit of your child.  Trust us to make sure that you are not taken advantage of!
MODIFICATIONS: 
If you are subject to an existing child support Order, however, you have experienced a substantial change in circumstances such as loss of employment, you may qualify for a downward modification of your child support obligation.  Also, if you believe that your former spouse is earning more income that he/she was when the initial support Order was established, you may qualify for an upward modification of the child support obligation.  These cases require a Petitioner for Modification to be filed along with a Financial Affidavit, as well as financial documents to support your position.
RELOCATION WITH MINOR CHILD:  
Under existing Florida law, a parent cannot relocate with a minor child more than fifty (50) miles from the location that parent resided at when the Final Judgment was entered, unless that parent obtains a written consent from the other parent or a court order approving the relocation.   If you are seeking to relocate with your minor child, call us at 305-819-8090 for a free consultation to discuss your case.
PRE-NUPTIAL AGREEMENTS:  
Many individuals considering marriage are often uncomfortable with the thought of having a Pre-Nuptial Agreement, because they are afraid of offending their future spouse, or simply do not want to consider the possibility of a potential future divorce.  A Pre-Nuptial Agreement is a document which provides protection for individuals who will enter the marriage with real property or an established business, which that individual wants to leave as his or her legacy for their beneficiaries.  A Pre-Nuptial also protects individuals from the possibility of a future alimony claim or attorney's fee claim.  Although temporary alimony and attorney's fees during the divorce process cannot be waived in a Pre-Nuptial Agreement, protection against a substantial alimony claim following the divorce should be thoroughly considered.
PARENTING CLASS: 
All parents who are involved in a divorce case or a paternity case in the State of Florida, are required to complete a parenting class.  The mandatory parenting course reviews strategies focuses on co-parenting and reducing the effects of the separation  on your child.  Take your parenting class online here.
TRUST SANCHEZ ELKINS LAW
For Legal Representation You Deserve!
CALL US: 305-819-8090